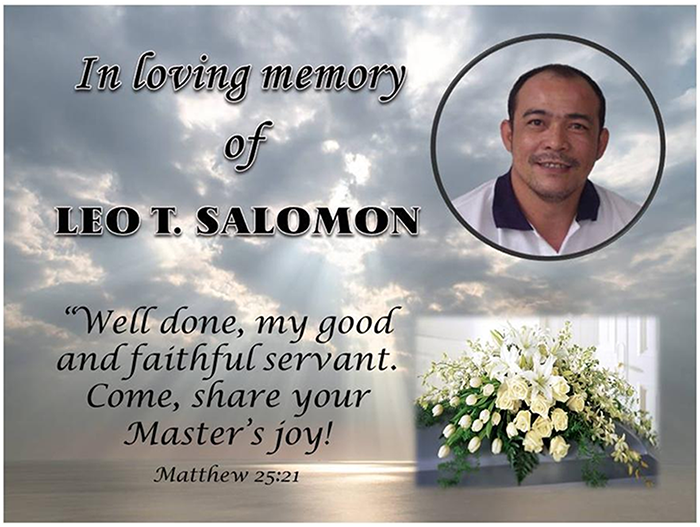 On September 1, 2016, the ICLA Community held the welcoming rites, celebration of the Eucharist and prayer vigil in memory of a faithful and trustworthy member, Mr. Leo Salomon, who passed away on August 28, 2016 due to gastrointestinal bleeding that led to cardiac arrest.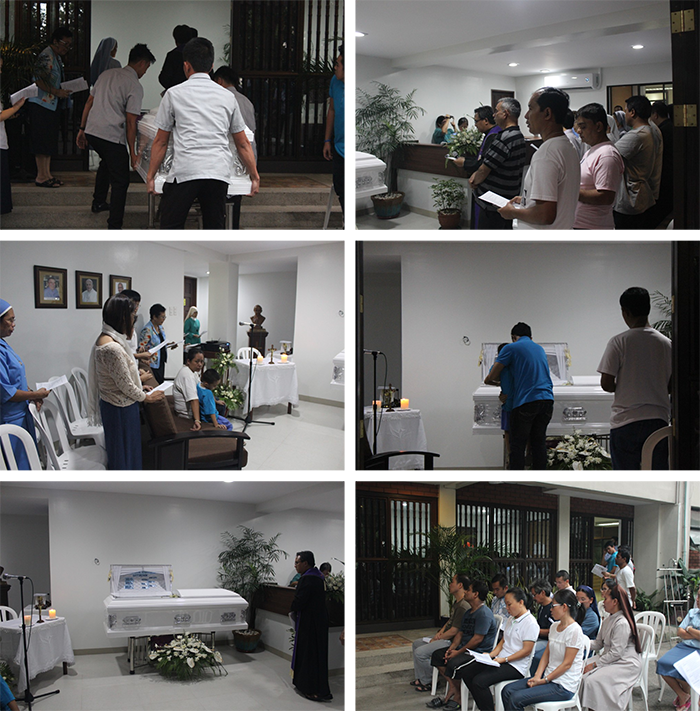 In his homily during the Mass as part of welcoming the remains of Leo, Fr. Samuel Canilang, CMF – current ICLA Director – mentioned that the first person whose body was brought to ICLA was that of Fr. Domingo Moraleda, CMF – first Director of ICLA – and the second was that of Mr. Leo Salomon, who worked in ICLA for 18 years as Liaison Officer and Support Personnel. Fr. Sammy also narrated that he got three calls from Mrs. Eisen Villanueva, Operations Manager of ICLA, when Fr. Moraleda died and three calls when Leo passed away.
To Fr. Sammy, Leo was not only an employee of ICLA but an integral part of the Institute – as integral as Fr. Moraleda was and as Fr. Sammy and Eisen are to ICLA. The four of them were at the infancy stage of the Institute. Fr. Moraleda was the Director, Fr. Sammy was the Secretary, Eisen was the Operations Manager, and Leo was the sole Support Staff.
Leo's dedication and commitment as well as his sense of responsibility, trustworthiness and reliability are some of the good qualities worthy of emulation. Fr. Sammy also narrated his observation that at 5:30 every Monday and Tuesday morning, one of the cars got started to fetch Sr. Amelia Vasquez, RSCJ – professor and Head of the Spirituality Department. It was always Leo who did it faithfully. He was a silent worker who never complained and about whom nobody ever complained.

Fr. Sammy ended his homily with these words: "I personally felt the impact of Leo's passing away. But I am consoled by the fact that in heaven there are two persons praying for us – Fr. Moraleda and Leo."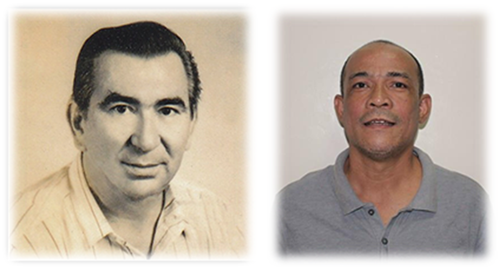 After the Eucharistic celebration, some members of the staff paid tribute to Leo's outstanding qualities as a person and as an employee and thanked him for his valuable service to ICLA.

The ICLA students took turns as groups to stay in vigil until the body of Leo was fetched at midnight on that same day. Some groups had songs, Scripture readings and prayers while others prayed the rosary for the eternal repose of Leo, for strength and courage to carry on for his wife Rachel and his sons Rando and LJ (Leo Jose), for his relatives and friends, as well as for ICLA, for peace in the Philippines and in the world.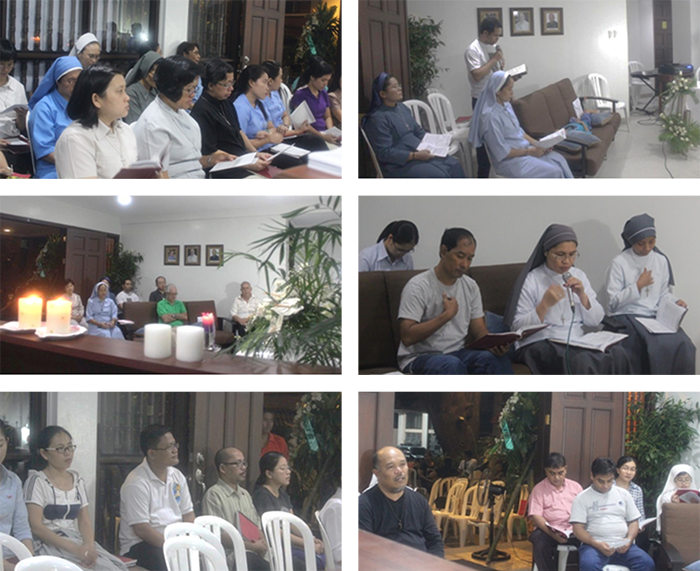 Dr. Tessa Rosana, Secretary and the Biblical Ministry Department Head, wrote this short testimonial about Leo.
To the Staff, he was their Kuya Leo – one with whom they could share their problems or concerns; one with whom they could celebrate their respective birthdays and other occasions.
To the Professors, he was the faithful driver who fetched them and brought them back after their classes. He was very well-mannered and gracious.
To the Administration (Academic Office, Treasurer's and Physical Plant), he was the Liaison Officer who was most reliable, trustworthy and readily available.
To the CMF Community, he was one of the pillars (together with Fr. Domingo Moraleda, Fr. Sammy Canilang, and Mrs. Eisen Villanueva) in the foundational year (1997) of ICLA.
Indeed, Leo will be missed – but actually he is in a much better place now – in the absolute embrace of the Loving God.