The second day of the Religious Life Week 2016 started with an Opening Prayer led by the ICLA Vietnamese students.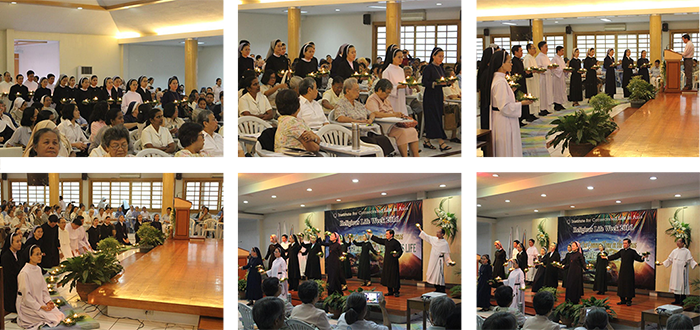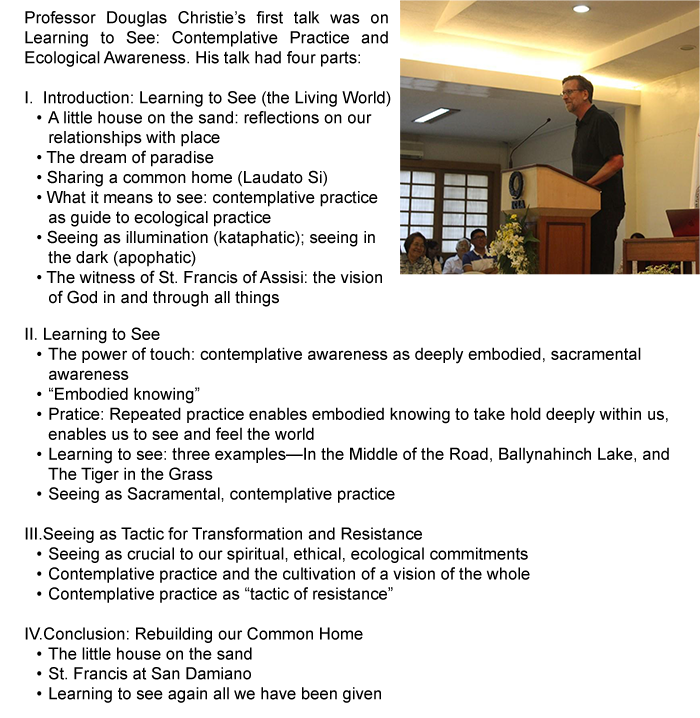 In his second talk entitled A Dark Stillness: What the Night Can Teach Us, Dr. Douglas Christie had five sections.
I. Introduction
• Entering the darkness: becoming lost, facing the abyss
• The way of Unknowing (the apophatic tradition)
• The night in contemporary discourse
II. A Journey through the High Desert of the Andes
• The road to Laguna Grande
• Encounter with Los Flamencos del Altiplano
• The unknowable: humility and respect for mystery
• "We are measured by vastness beyond ourselves." (Simon Ortiz)
III. The Night in Contemporary Human Experience
• Seeking "the God beyond God" (Meister Eckhart)
• "The Baptism of Solitude" (Paul Bowles)
• "Make me night" (Fernando Pessoa)
• Faithful and Virtuous Night (Louise Gluck)
IV. Painfully Aware: Learning to be Lost in the Night
• Entering the Void of the Desert (Edmund Jabés)
• How far does our responsibility go (toward one another, toward the living world)?
• Recognizing our lostness: a way of practicing solidarity
• Dwelling "deep in the lostness" (John of Ruusbroec)
• The difficulty of getting lost (Alejandro Zambra, Ways of Going Home)
• Becoming "painfully aware" (Laudato Si)
V. Conclusion: Entering the Vastness of the Night
Like on the first day of the Religious Life Week 2016 event, there was also Dyad Sharing after the two talks, followed by the Open Forum.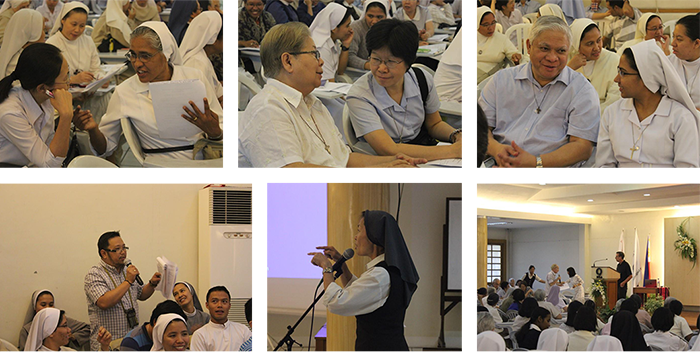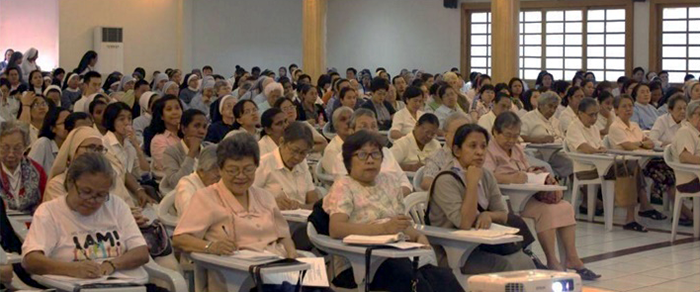 Recapitulation of Religious Life Week Day 1
Prepared by Dr. Tessa Rosana